ABOUT THE CONTESTS
These annual video contests excite students across Pennsylvania to explore cool manufacturing careers and produce profiles of companies. Each contest features an online vote for its Viewers Choice Award. The contest format also has been adopted in
more than a dozen additional states
.
SEE MORE

The WSCM Video Library showcases hundreds of Pennsylvania manufacturers filmed, edited, and produced by Pennsylvania middle school teams since the program's inception in 2014. Find a video by choosing a year, contest, county, company, and school or check out videos about the cool careers and technologies that interest you most.
Curwensville | Lezzer Lumber Truss | 2022
PLAY VIDEO
Lower Macungie | Solar Technology, Inc. | 2022
PLAY VIDEO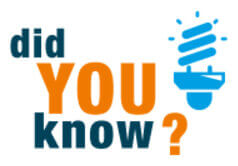 OPPORTUNITIES FOR YOU
There are 36,500 manufacturing jobs in the Lehigh Valley area of Allentown, Bethlehem, and Easton, according to the Pennsylvania Department of Labor and Industry.
KEYSTONE FOUNDERS AND CHAMPIONS