The Central Susquehanna What's So Cool About Manufacturing® contest in 2023 is produced by the Innovative Manufacturers' Center, Central Susquehanna Intermediate Unit, The Foundation of The Columbia Montour Chamber of Commerce, BLaST Intermediate Unit, and Advance Central PA. The contest features schools from Columbia, Lycoming, Montour, Northumberland, Snyder, and Union counties.
Voting times: Mar 28th, 2023 (12:01 am) – Mar 30th, 2023 (11:59 pm)
Contest voting has ended!
Awards event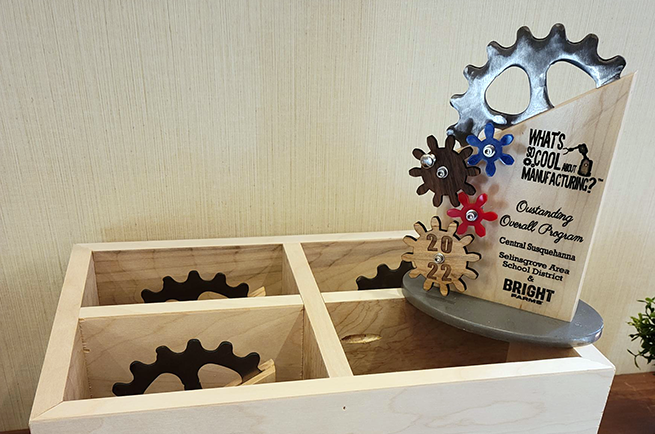 Wednesday, April 19
Pine Barn Inn, Danville, PA
6-8 p.m.
---
Contest Videos
---
Sponsors
The What's So Cool About Manufacturing® contests are supported regionally by their sponsors and partners. Production support is provided for several of the contests by eMediaWorks in Center Valley, PA, and additional statewide support is provided by Sahl Communications and EmpowerStar Enterprises. The contest format also was adopted by groups in more than a dozen additional states.
---
Contest Partners
---
Featured Manufacturers
---
Contest Managers
Innovative Manufacturers' Center
570.329.3200, Ext. 8085
—
Central Susquehanna Intermediate Unit
570.523.1155, Ext. 2206
—
The Foundation of The Columbia Montour Chamber of Commerce
570.784.2522
—
BLaST Intermediate Unit
570.323.8561, Ext. 1078
—
Advance Central PA
570.568.6868