The What's So Cool About Manufacturing® contest for Berks and Schuylkill counties in 2022 was produced by the Manufacturers Resource Center (MRC) in Allentown, PA, in partnership with Berks Business-Education Coalition, Pennsylvania Small Business Development Center, eMediaWorks, and Sahl Communications, Inc.
Voting times: Apr 6th, 2022 (12:01 am) – Apr 8th, 2022 (11:59 pm)
Contest voting has ended!
Best of PA Nominees
---
Contest Awards
Outstanding Overall Program
Boyertown West (Mitsubishi Chemical Advanced Materials Inc.)
Viewers Choice
Conrad Weiser (F.M. Brown's Sons, Inc.)
Outstanding Creativity
Shenandoah Valley (Fabcon Precast)
Outstanding Videography
Reading Southern (Reading Truck)
Outstanding Editing
Wilson West (East Penn Manufacturing Company)
Outstanding Cool
Daniel Boone (Cambridge-Lee Industries)
Outstanding Team Spirit
Schuylkill Valley (Misco Products Corporation) and
Wyomissing Area (Viwinco, Inc.)
Outstanding Outreach Plan
Muhlenberg (Sweet Street Desserts, Inc.)
Outstanding Career Pathway
Oley Valley (American Crane & Equipment Corporation)
Outstanding Educational Value
D.H.H. Lengel (Ashland Technologies, Inc.)
---
Contest Videos
---
Sponsors
The What's So Cool About Manufacturing® contests are supported regionally by their sponsors and partners. Production support is provided for several of the contests by eMediaWorks in Center Valley, PA, and additional partners. The contest format also has been adopted by groups in more than a dozen additional states.
---
Technology Sponsor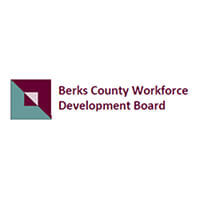 ---
Platinum Sponsors
---
Gold Sponsors
---
Silver Sponsors
---
Bronze Sponsors
---
Media Sponsors
---
Featured Manufacturers
---