VIDEO UPLOAD INSTRUCTIONS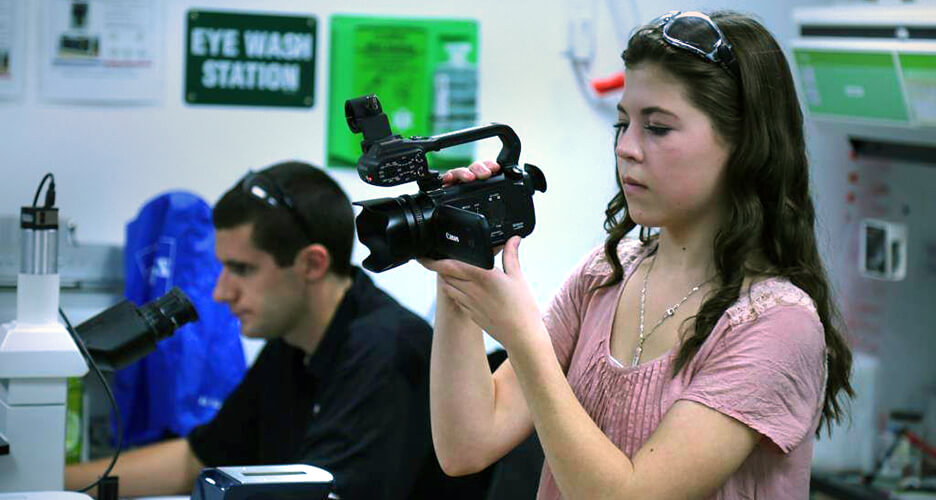 EXPORTING INSTRUCTIONS
While every video editing software is slightly unique, you should be able to select "Export" from a menu inside the application. When prompted on what setting to export the file there are couple of things to keep in mind:
Use the upload link that you were provided for your contest.
A window will open asking you to "add files" or drag and drop a file to be uploaded.
Select your video file (it should end in .mp4 or .mov)
NOTE: Be sure you video is named properly CONTEST_School_Version (exmple: LV_Springfield_Aroll.mp4)
You should see the name of the file listed.
Now select "upload" (bottom right of window). This could take several minutes depending on your internet connection, so please be patient.
Once the upload is completed the screen will say "finished uploading". That's it!
FILE NAME – please name the file with your contest name, underscore, school name, underscore, and version (USE: "Aroll", "Broll", "Final", "Final_v1", "Final_v2"). For example: LV_WashingtonMS_Aroll or CHDE_MountainViewMS_FINAL
FILE TYPE – for uploading you will want to export as a QuickTime movie (.mov) or an Mpeg (.mp4) using a "CODEC" called H.264 – In general the "CoDec" is what makes the movie file a smaller file size while maintaining the quality of the video. Many applications default to h.264 anticipating you are going to upload to the web.
Resolution (or Dimensions) – whenever possible export in so the movie is 1920×1080. If your program sets limitations on resolution size please make it at least 1280×720.
Save your exported file where it accessible to you on your computer – such as your computer's desktop or external hard drive.
NOTICE ABOUT RAW FOOTAGE
Please do not upload raw GoPro footage. Please import your footage into an editing program and export it before you upload it.